Why don't we usually go to events
There may be a few exceptions, but that is the rule: for most events are a waste of time. Why? Several reasons:
Geography. Most of the team and the founders of Acumbamail live in Ciudad Real. We are just 50 minutes away from Madrid on the AVE. But, frankly, we don't think it's worth the trouble to travel to an event.
There is no added value. In Spain there are many events where we can all learn a lot, whether it's meeting new people, receiving a masterclass or sharing knowledge or experiences with people in our sector. But let's not fool ourselves: that is the exception.
In general, many of the events organized today have speakers and audiences we have known for years. And seeing each other from time to time to share a talk is great, but as an added value it seems scarce. Nowadays it is very difficult for us to expand (really) our network by going to an event.
There's no turning back. Let's imagine that we go to an event where we set as a goal, indeed, to meet new professionals in our sector. What is the return of this new network? At a personal level, very high; at a business level, very low.
And if we go to an event as a company (giving a talk, sponsoring the event…) more of the same. In our case (I repeat: we are talking about the case of Acumbamail), our clients will not be there, or there will not be enough to make up for being there.
Before setting up Acumbamail, with our previous startup, we went to Omexpo, bought a tiny stand for 1,000 euros and spent another 2,000 euros to print about 1,500 folders for potential clients and users. I'm not lying to you: there are still folders in my house. Lots of them. Too many.
Are all events useless?
Don't get me wrong: I'm not saying that events are not useful for a startup, but that usefulness will depend on a lot of details and the idiosyncrasy of the startup itself: your status, your business model, your type of customers, your needs at any given time…
Acumbamail is a company that does not depend on a few big clients, but on many small clients. For us, therefore, it is not very useful to show up for events. In fact, I am not going to soften it: it seems to us a total and absolute waste of time. Sometimes, some startups in our profile have asked us when we recommend going to events and when not. We usually tell them all the same thing: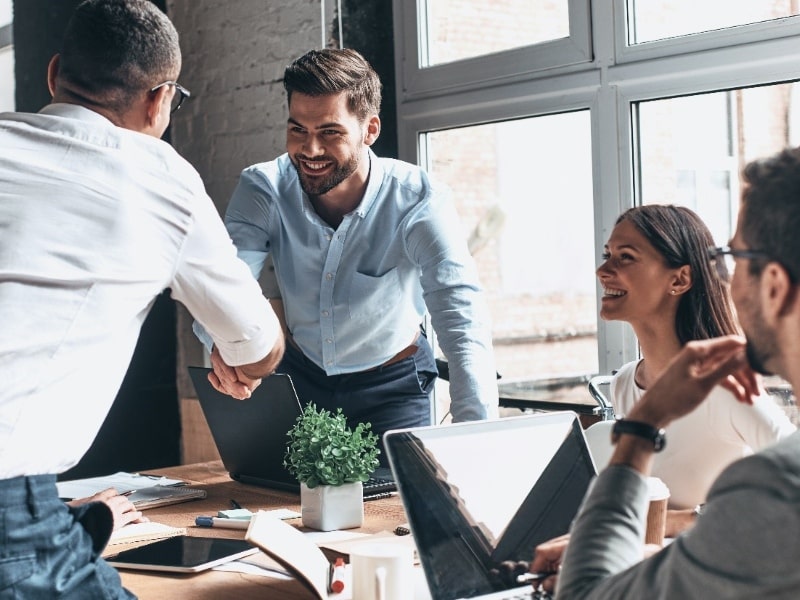 When to go to an event?
When you are going to train. The events do not have to be for networking and collegiality. They can be very useful when you are going to receive some training or when you are going to learn things you did not know.
When you are going to sell. If your business model can succeed in selling your service to a few large customers, you may find it profitable to show up. Especially if you know that the person to whom you can direct the sale will also go.
When it's going to be profitable. If you are at an event where potential customers are going to give you a (very) good boost to your turnover, don't hesitate: go. In fact, if you see the bills coming your way, you can even consider sponsoring the event or part of it.
When NOT to go to an event?
When you've just started. Many people think that when you start your startup is precisely when you have to show off the most. We respect that view and (maybe) it can be useful in very specific cases, but not in ours.
If your company's forte is pure technology, focus on developing it or reaching out to your customers. We are much more productive in front of the computer or with the phone in your ear.
When you're not going to learn. We all love to share stories and experiences with other professionals in the industry. However, experience has shown us that you learn much more when you talk directly to your customers. If you have to choose between talking to your colleagues or to your clients, we know what to do.
When you're afraid of having your customers stolen. Imagine that you don't go to that event, but your customers do… and your competitors. Be careful, maybe your competition will start stealing customers, huh? Frankly, we don't think that's how it works.
In our opinion, it's easier to satisfy a customer with a good product than with a good brand. If a customer is really going to abandon you because he has found a better speech, you should not worry too much about that customer.
This one you could read is my general point of view about networking and events. To continue our series of posts in search of the 10,000 subscribers, in two weeks, we are going to focus on one of the pillars of every business: the customers.